January 18, 20212 Newsletter.
Oro Valley Post 132 and Family activities and info relevant to veterans.
Post and Auxiliary membership meetings: Thursday, January 20 at the Vistoso Memorial Chapel, 2285 E. Rancho Vistoso Blvd., Oro Valley. A social with complimentary refreshments will follow each meeting of the Post and Auxiliary. Meetings are 3rd Thursday of the month, 6:30 pm. Auxiliary members meet in a separate room, same time, same location. 
Riders Chapter 132 membership meeting: Wednesday, Feb 2, 6:30 pm at Elks Lodge #385, 1800 N. Oracle Rd. Meetings are on the 1st Wednesday of the month at 6:30 pm. Members of the American Legion Riders are members of the Legion, Sons of the American Legion, and of the Auxiliary, who are motorcycle riding enthusiasts. Riders Chapter 132 Director – Rick Bernard 510-493-1559, rreb59@gmail.com
Upcoming Dates and activities to remember (Mark Your Calendars):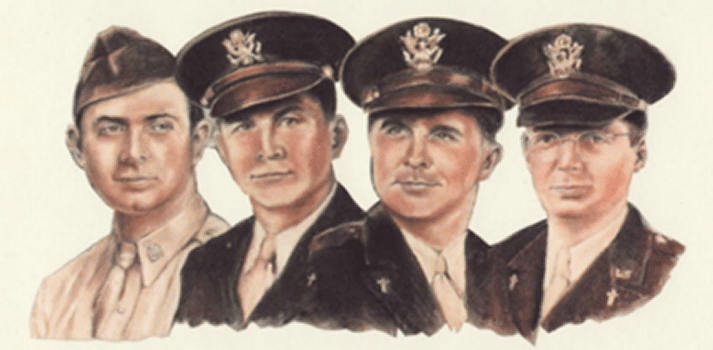 February 3, 79th annual National Four Chaplains Day (local memorial service is Feb 6): The story: On Feb. 3, 1943, an enemy torpedo struck the Army transport Dorchester as it carried 902 officers and enlisted men, Navy armed guard, merchant seamen and civilian workers in the North Atlantic. The Coast Guard cutter escorts Comanche and Escanaba rescued 230 men. As Dorchester took on water, four Army chaplains – Lt. George L. Fox (Methodist), Lt. Alexander D. Goode (Jewish), Lt. John P. Washington (Roman Catholic), and Lt. Clark V. Poling (Dutch Reformed) – calmed frightened soldiers, aided the wounded and guided the disoriented toward safety. On deck, they began distributing life jackets. When there were no more available, the chaplains removed their life jackets and gave them to four young men. As the ship went down, men in rafts saw the four chaplains, arms linked and braced against the slanting deck, singing hymns and praying. How we remember them: Every year, American Legion Posts nationwide commemorate the selfless acts of the Four Chaplains on or near Feb. 3, designated Four Chaplains Day by Congress in 1948. The American Legion Family and members of local communities honor the chaplains and the 668 other men who died when Dorchester sank. The local Four Chaplains Day observance will take place February 6, 1pm, at Kino Veterans Memorial Park, 2805 E. Ajo Way, Tucson. Post 132's Honor Guard will perform a firing salute and a representative of the Post and Auxiliary unit will place a wreath during the service. Due to COVID related restrictions, attendance is limited, but the memorial service will be live streamed on the South Lawn Cemetery's Facebook page at www.facebook.com/FunerariaDelAngelSouthLawn/.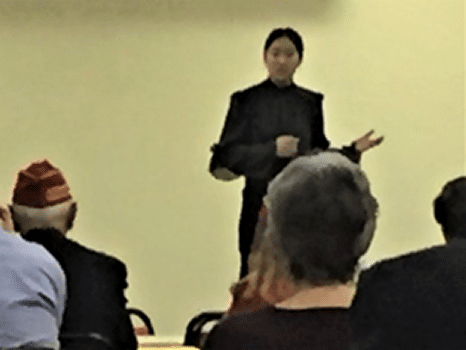 February 9, The American Legion Oratorical Scholarship program: An annual US Constitution knowledge-based oratorical contest in which high school students compete. The Post 132 sponsored program is the most successful in the state of Arizona with Post 132 having sponsored four of the last six Dept. of Arizona delegates sent to the national competition. The Post level of competition of the 2022 program takes place at the Vistoso Memorial Chapel at 2285 E. Rancho Vistoso Blvd., Oro Valley, February 9, 4 pm -6 pm. We need 10 volunteers, performing simple assignments, to conduct the official competition. Assignments to be filled are judges, timekeepers, contestant escorts, holding rooms monitors, and ushers. Please consider volunteering and supporting these talented and patriotic students who orate about citizenship and the U.S. Constitution. Even if you are not volunteering, please attend to show your support. The annual national program consists of five levels of competition beginning at the local Post level leading to the National competition with monetary awards at each level. If you are interested in volunteering and supporting this important youth citizenship program, please contact George Eveland 540-446-9801 or w8vg1996@gmail.com . You will be glad that you did. COVID precaution-compliant measures will be in effect. 
Past Activities and Information:
Dec 12, 

taking care of our citizen-soldiers and their families:

 Another busy day for the Oro Valley Post and Auxiliary as two Arizona National Guard family events were supported. 

The first was the 418th Quartermaster Battalion Family Day held at Silverbell District Park in Marana.  About 150 soldiers and their families joined together for a fun-filled day.  There was plenty of delicious BBQ with all the trimmings.  The second event was the "Spouse-Lift" for the Guard 2-285th Assault Helicopter Battalion at Silverbell Army Heliport.  The Spouse-Lift is where spouses of members in the Battalion have the rare opportunity to take a ride in a Blackhawk Helicopter.  Everyone had a wonderful time and the food was terrific.  These were both outstanding events thanks to our volunteers. 
Dec 16, another packed house at the December Post holiday meeting: Seventy-two members of our Legion family enjoyed a delicious meal, compliments of the Post, and catered by Rosati's Pizza and Sports Pub in Oro Valley. Members of the Auxiliary Unit provided an assortment of desserts which covered a large table top. The desserts were a huge hit. An abbreviated business meeting followed the meal and social. The Post didn't have the Holiday Dinner last year because of COVID, so this year's dinner was special. George Eveland, 2nd Vice Commander made it happen.
Did you know? The Tucson VA is now offering COVID-19 booster shots by walk-in. The Tucson VA offers both Moderna and Johnson and Johnson (J&J) booster shots . The COVID-19 vaccination clinic is in Building 4, the Auditorium.  VA Community Clinics (C.B.O.C.) offer booster shots by appointment only. Veterans can call (520) 629- 4729 to schedule a COVID-19 booster shot appointment at a VA Community Clinic. The VA follows all CDC guidance in offering COVID-19 booster shots: Individuals 18 years of age and older, who completed a Pfizer-BioNTech or Moderna COVID-19 vaccine series, are eligible for a booster shot at least 6 months after their second dose. Individuals 18 years and older are eligible to receive a COVID-19 booster shot at least 2 months after their initial J&J vaccine. Eligible individuals may choose which vaccine they receive as a booster dose. CDC's recommendations now allow for this type of mix and match dosing for booster shots. Contact your primary care team for additional information.  
Get onboard with MyHealtheVet. This a very useful tool for all routine healthcare needs. Veterans can make medical appointments, contact providers, access test and exam results, communicate with the various clinics, request and track prescription refills, and much more. To learn more, contact the Tucson VA MyHealtheVet coordinator at (520) 792-1450 extension 1-6889.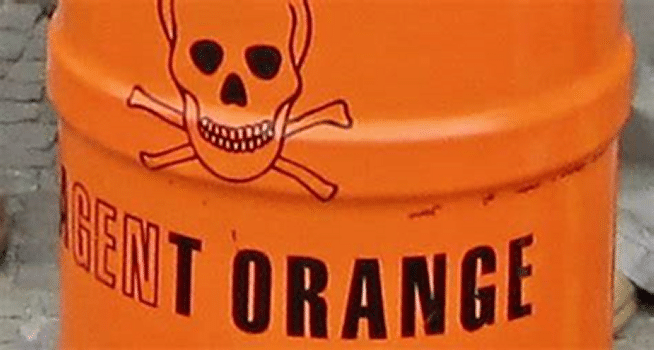 Exposure to Agent Orange, *Additional* presumptive medical conditions: Veterans Affairs (VA) has begun processing service-connected disability claims for six new presumptive conditions related to environmental exposures during military service. The added presumptive conditions include: bladder cancer, hypothyroidism and Parkinsonism for Vietnam Era Veterans and  asthma, rhinitis and sinusitis (to include rhinosinusitis) for Post 9/11 Veterans. They were added on a presumptive basis based on particulate matter exposures during military service in Southeast and Southwest Asia and certain other areas. Any Veteran who was previously denied service connection for any of these six conditions but had symptoms manifest within 10 years of military service would need to file a supplemental claim. Be sure to use VA Form 20-0995, Decision Review Request: Supplemental Claim when filing. The claim form should include the name of the condition and specify that the condition is being claimed due to in-service exposure to environmental hazards. Stay up to date at www.va.gov.
Record your military service in our Post's History Book:  Post historian Dan McGregor is assembling a military service page for each Post member who wishes to participate. Please provide copies of photos taken during your service, rate/rank, rating, dates of service, branch, tours of duty, assignments, awards, medals, special recognition, training, etc. Send to Dan at dash5417@msn.com or to American Legion OV Post 132, PO Box 69665, Oro Valley, AZ 85737.
Facebook: Please like, follow and share with others to help spread the word about our Post and its award winning programs. www.facebook.com/ovamericanlegionPost132
Post Mailing address: Oro Valley Post 132, PO Box 69665, Oro Valley, AZ 85737
Post 132 Commander Wayne Larroque 520-301-5303 xlcajun@gmail.com

.
SAL Squadron 132 Commander Ed Davis 520-229-1064 egdavis@att.net . 
Riders Chapter 132 Director Rick Bernard 510-493-1559 rreb59@gmail.com .
Service Officer: Carla Hodge 602-535-1215
Ed Davis, Past Commander/Newsletter Editor, 520-229-1064, egdavis@att.net .