December 27, 2021, Oro Valley Post 132  Newsletter.
Oro Valley Post 132 and Family activities and info relevant to veterans.
Post and Auxiliary membership meetings: Thursday, January 20 at the Vistoso Memorial Chapel, 2285 E. Rancho Vistoso Blvd., Oro Valley. A social with complimentary refreshments will follow each meeting of the Post and Auxiliary. Meetings are 3rd Thursday of the month, 6:30 pm. Auxiliary members meet in a separate room, same time, same location. 
Upcoming Dates and activities to remember (Mark Your Calendars):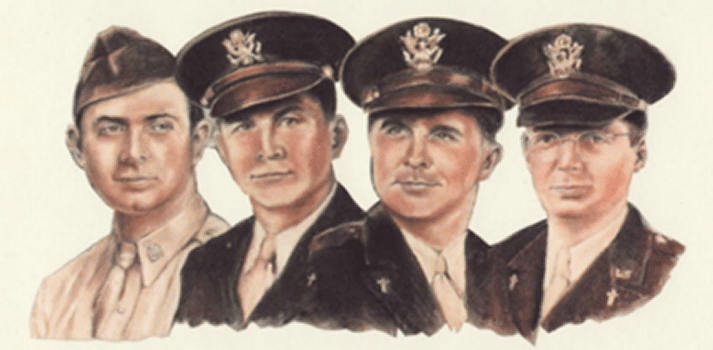 February 3, National Four Chaplains Day: More information in the next newsletter. See the newsletter dated December 18 for more details.
February 9, The American Legion Oratorical Scholarship program: The Post level of competition is scheduled for February 9 at the Vistoso Memorial Chapel, our regular meeting location. Volunteers will be needed to perform simple assignments. Mark your calendar. More information in the next newsletter. 
Past Activities and Information:
December 1, caring for patients at the Tucson VA:  Post commander Wayne Larroque delivered a large supply of comfort items to the Tucson VA for the resident patients. The items included $10 gift cards to be used at the VA onsite patient gift shop, small flashlights, toothbrushes, toothpaste, back scratchers, deodorant, pens, pencils, writing paper, earbuds, and playing cards. The patients were thrilled with the donations. These and similar items are considered "comfort items" by the VA and are, therefore, the responsibility of the patient. 
Dec 3, Flags for Eagles:

 One of the Post's signature programs is its Flags for Eagle Scouts program. Post representatives are invited to attend the Eagle Scout's Court of Honor where the Eagle Scout is presented with 

an American flag that was flown over the U.S. Capitol in the scout's honor. Post members Larry McNamee and Rick Gonzales presented flags to three Eagle Scouts on this day. Left to right: Justin Shult, Tyler Shult, and Hunter Johnson. American flags have been presented by Post 132 members to more than 160 deserving Eagle Scouts.

December 4, Roadway cleanup: Keeping Oro Valley the Clean Scene! Members of the Post equipped with pick-up tools and trash bags removed debris from the Post's assigned one-mile stretch along Tangerine Rd. The clean-up turns into a social gathering and fun is had by all. Thanks to Tom Roblee for coordinating this quarterly activity and to the volunteers who make it happen. Photo: left to right; Michael Bartelle, Tom Roblee, Jim Burt, Rick Gonzales, Larry McNamee, and Dan McGregor behind the camera. This is a low-stress, fun activity. Post, Auxiliary, SAL, and Riders members are welcome to help.
December 5, taking care of our citizen soldiers:

 

Post 132 member, Linda Miller, who is the Arizona National Guard Family Readiness Leader, along with one Auxiliary volunteer, Rosie Gonzales, and three more Post volunteers, Rick Gonzales, Jim Burt , and Dan McGregor, hosted a holiday "Refreshments and Toys" event for the soldiers of the 2-285th Aviation Battalion at Silverbell Army Heliport. About 100 soldiers joined us for hot cocoa, cookies, and to pick out toys for their children. The event was a huge success and is another example of our ongoing commitment of support to the Arizona National Guard.   


December 11, Rockin' 4 Heroes Concert: A large and enthusiastic crowd attended the "Rockin' 4 Heros" concert at James D. Kriegh Park in Oro Valley. Music was provided by the talented and internationally popular Leonid & Friends in Concert. The concert was an opportunity for the community to come together to thank those who selflessly serve our communities and country. To honor our First Responders, Active-Duty Military, Veterans, and Gold Star Families. Proceeds benefited the Veterans and First Responders Living Memorial which is to be built on land donated by the town of Oro Valley. American Legion Oro Valley Post 132 Commander Wayne Larroque was the event's opening guest speaker and the Post's color guard presented the colors. Sixteen Post and Auxiliary Unit members volunteered and performed a variety of tasks to ensure a successful event. A special thank you to residents Bonnie and Michael Quinn for making this wonderful concert happen. The Post's 1st Vice Commander, Steve Didio, was a member of the concert planning committee and was instrumental in the event's success. Members of the color guard were Ray Baldwin (Team Leader) and Jim Martens as Flag Bearers and Jim Barnhart and Gene Wickey as Riflemen. Riders Chapter 132 member Bob Crawford joined the Patriot Guard Riders Flag Line.
December 18, National Wreaths Across America Remembrance Day: A day to Honor and Remember the service and sacrifice of all deceased veterans. Services were held at several local cemeteries. During the service at the AZ Veterans Memorial Cemetery at Marana, Auxiliary Unit 132 received special recognition for sponsoring more than 1,000 wreaths this year. Because of their Herculean effort, every interment site at the Marana cemetery, all 1800+, received a Remembrance Wreath. A special thank you to those who sponsored a wreath(s) through the Auxiliary Unit. You made it possible. Our Post's color guard, bugler, and chaplain contributed to a memorable Remembrance Service. Worldwide, more than 3.3M wreaths were placed on this day.
Dec 21, Gift bags for residents of the Tucson Veterans Home: Karen Lipphardt, a member of Auxiliary Unit 132, purchased and delivered gift items for the ninety residents of the State of Arizona Tucson Veterans Home on behalf of the Unit. It made for a special day for the residents. Thank you, Karen.
Contact Info: Facebook: Please like, follow and share with others to help spread the word about our Post and its award-winning programs. www.facebook.com/ovamericanlegionPost132
Post Mailing address: Oro Valley Post 132, PO Box 69665, Oro Valley, AZ 85737.
Post 132 Commander: Wayne Larroque 520-301-5303 xlcajun@gmail.com
SAL Squadron 132 Commander: Ed Davis 520-229-1064 egdavis@att.net  
Riders Chapter 132 Director: Rick Bernard, 510-493-1559 rreb59@gmail.com
Service Officer: Carla Hodge, 602-535-1215
Auxiliary Unit President: Melinda Nay, ovunit132@gmail.com   
Ed Davis, Past Commander/Newsletter Editor, 520-229-1064, egdavis@att.net