American Legion Oro Valley Post 132, Auxiliary and SAL activities and info relevant to veterans 
Greetings and best wishes to all.
Nov 19 Post Meeting (6:30pm): An in-person general membership meeting will be held with social distancing enforced (we have lots of room). Masks are encouraged! Thirty-five members attended the September in-person meeting. It was nice to get together again even with the restrictions. A poignant Post Everlasting Memorial service, ending with a rifle salute and playing of TAPS, will be held at the beginning of the November meeting to honor and remember the deceased Post members who have transferred to Post Everlasting during the past 12 months. Please attend to show your respect. Location: Vistoso Memorial Chapel, 2285 E. Rancho Vistoso Blvd, Oro Valley. Meetings are 3rd Thursday of the month, 6:30pm. POC: Gary Smith 214-431-2187 or ovpost132@gmail.com
Nov 21 SAL Squadron 132 membership meeting (9:30am): An in-person general membership meeting will be held with social distancing enforced. Masks are encouraged. Location: Vistoso Memorial Chapel, 2285 E. Rancho Vistoso Blvd, Oro Valley. Meetings are 3rd Saturday of the month, 9:30am. POC: Ed Davis 520-229-1064 or ovsquadron132@gmail.com
Riders Chapter 132 Membership Meeting. Tuesday Dec 1, 6:00pm-7:00pm. Members of the American Legion Riders are members of the American Legion, Sons of the American Legion and of the Auxiliary, all who are motorcycle riding enthusiasts. Please contact Chapter president Jeff Fawks 661-802-2596 jeff_fawks@yahoo.com for location address.
Dates and activities to remember:
November
Military Family Month A month to honor and celebrate the contributions and sacrifices of the families of the U.S. Armed Forces.
November 10 – 245th Marine Corps Birthday. The US Marine Corps started as the Continental Marines on Nov 10, 1775. On that date, the Second Continental Congress decided that two Battalions of Marines were needed to serve as landing forces with the Continental Navy during the American Revolutionary War.  
November 11 – Veterans Day. World War I officially ended when the Treaty of Versailles was signed on June 28, 1919, outside the town of Versailles, France. However, fighting ceased seven months earlier when an armistice, or temporary cessation of hostilities, between the Allied nations and Germany went into effect on the eleventh hour of the eleventh day of the eleventh month. For that reason, November 11, 1918, is generally regarded as the end of "the war to end all wars."
Veterans Day Week schedule: Due to COVID-19 restrictions compliance, most of the traditional in-person events supported by Post 132 have been cancelled by the sponsoring entity. The Post's Color Guard has, however, been invited to perform at several closed venues. Thanks to the members of our Color Guard for answering the pleas for help.  
Veterans Day Deals, Discounts and Freebies: Go to: https://www.legion.org/veteransday/250914/veterans-day-deals-and-discounts and https://www.military.com/discounts
Post and Auxiliary Activities:
October 23, 51 Homes program donation. The local program is designed to either fully or partially furnish, depending upon circumstances, a homeless veteran's family's new permanent residence. The program is staffed by all volunteers. Post 132 made a financial donation while the Auxiliary Unit purchased desperately needed pillows for the families. Auxiliary member Judy Haberski delivered the pillows and check.  
Another Unserviceable American Flag collection box placed: Post members Bob Franke and Rick Gonzales designed, constructed and placed a flag collection box, for worn and tattered American flags, in the lobby of the SaddleBrooke Mountain View Club House. Post 132 now has placed 8 collection boxes throughout the community. More than 700 flags are collected each year by Post 132 and disposed of properly with dignity and respect.  

October 24, Missing in America Project (MIAP) virtual service The mission of MIAP, a Veterans Recovery Program, is to locate, identify and inter the unclaimed remains of American veterans. On this day, the unclaimed remains of 27 veterans were interred with full military honors at the AZ State Veterans Memorial Cemetery in Marana. With limited support personnel invited to the closed venue, our Post's Honor Guard, known and respected throughout southern Arizona, performed flag pole duties, flag folding, the firing salute and playing of TAPS. Nine HG members participated. We also are proud of the members of our Riders Chapter who were volunteers for the service. Thank you for serving as family of the deceased veterans.
October 24, Post 132 "Adopt-A-Road" clean-up: Members of our Post pitched in and picked-up trash along a mile stretch of Tangerine Rd. This is a quarterly event and is more fun than work so consider signing up the next time. POC Tom Roblee roblee.thomas@yahoo.com  509-910-9323
October 25, Family Day for the Arizona National Guard 250th Engineer Detachment: Post 132, represented by member Dan McGregor, in partnership with Linda Miller of the Guard's Family Readiness Group, hosted a family day for the spouses and children of the deployed soldiers of the Detachment. The Detachment is part of the 253rd Engineer Battalion. The event was held at the Ora Mae Harn Park in Marana. Post 132 provided pizza, cupcakes, soft drinks and pumpkins for decorating. Gift boxes were assembled to be mailed to the deployed soldiers.  
Why we support the American Legion Legacy Scholarship Fund: Tianna Negron learned about the value of service from her mother, a single parent who served 24 years in the Army. "My mom is an inspiration for me because of her service in the military and with The American Legion. She volunteers a lot with The American Legion. She is pretty amazing", Tianna said. Tianna, a fourth-year student at the University of Rochester (N.Y.) Medical School, has received The American Legion Legacy Scholarship for three years. The scholarship goes to children of veterans on active duty since 9/11 who were either killed while on active duty or have a combined disability rating of 50 percent or higher. "Truly for me, it would have been impossible to go to medical school without the support of The American Legion Legacy Scholarship. I remember when I was in the hospital working as a volunteer when I heard about winning the first one. I immediately called my mom and cried".
100 Miles for Hope: Post member John Tianen completed his 100 miles. The 100 Miles for Hope campaign, which concludes Nov 11, was a way for Legion Family members to raise donations for the Veterans and Children Foundation. The foundation is the targeted program of National Commander Bill Oxford. The foundation provides necessary funds to train and support The American Legion's network of more than 3,000 accredited service officers who represent veterans, free of charge, with their benefits claims and other needs. The V&CF also provides Temporary Financial Assistance grants for military families facing financial crises. Congratulations John.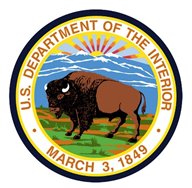 Free Access to National Parks: Beginning Veterans Day Nov 11, 2020 and every day onward, Gold Star Families and U.S. military veterans will be granted free access to national parks, wildlife refuges and other Federal lands managed by the Department of the Interior. For purposes of this program, a veteran is identified as an individual who has served in the United States Armed Forces, including the National Guard and Reserves, and is able to present one of the following forms of identification:
·         Department of Defense Identification Card
·         Veteran Health Identification Card (VHIC)
Veteran ID Card
Veterans designation on a state-issued U.S. driver's license or identification card
Entrance fees for the National Park Service and the U.S. Fish and Wildlife Service and standard amenity recreation fees for the Bureau of Land Management and the Bureau of Reclamation sites will be waived for veterans and Gold Star Families.
The Vet Center Eligibility Expansion Act extends Department of Veterans Affairs readjustment counseling and related mental health services to National Guard and Reserve troops who did not deploy to combat areas but did participate in drug interdiction or fighting national disasters or emergencies.
Department of Veterans Affairs' family caregiver program and stipend expanded: The Department of Veterans Affairs' family caregiver program expanded starting Oct. 1. The program now includes veterans who served on or before May 7, 1975 who need around-the-clock care from a loved one. In addition to a financial stipend, the program offers the care giver enhanced respite care, counseling, technical support, beneficiary travel, and access to health care. Under the new rules, veterans with a single or combined service-connected disability rating of 70% or higher, who also meet certain criteria and served before the 1975 date, are now eligible to apply.
Protect yourself. Protect your family. Protect your community. Get a flu shot today.
Temporary ID Rules Modification: Military dependents and retirees now have through the end of June 2021 to access benefits using ID cards that expire this year. Typically, cards must be applied for, issued and updated in person up to 30 days before the expiration date. Cards that do not expire, such as those held by retirees over 65, do not need to be renewed.
Wishing everyone a Happy Thanksgiving.
Contact Info: Facebook: Please like, follow and share with others to help spread the word about our Post and award winning programs. 
www.facebook.com/ovamericanlegionPost132
Post Website: www.ovamericanlegion132.com
Post Mailing address: Oro Valley Post 132, PO Box 69665, Oro Valley, AZ 85737
Post 132 commander – Wayne Larroque (520) 301-5303,  xlcajun@gmail.com
SAL Squadron 132 email address – ovsquadron132@gmail.com
SAL Squadron 132 commander – egdavis@att.net
Riders Chapter 132 president – Jeff Fawks 661-802-2596 jeff_fawks@yahoo.com  
Post Service Officer: Jim Martens 503-939-1570 / jamesmartens46@gmail.com
Auxiliary Unit president: Anne Stiles, ovunit132@gmail.com

Ed Davis, Past Commander/Newsletter Editor, 520-229-1064, egdavis@att.net