American Legion Oro Valley Post 132, Auxiliary and SAL activities and info relevant to veterans 
Greetings and best wishes to all.
A Buddy Check to begin: The leadership of the Post will soon begin an expanded "Buddy Check" call-out initiative. However, if you know of a member who needs assistance or just someone with whom to speak, please let us know immediately. Contact Chaplain Danny Lemon at 520-349-7325 or by sending an email to ovpost132@gmail.com

Dec 17 Post Meeting (6:30pm): An in-person general membership meeting will be held with social distancing enforced (we have lots of room). Masks are encouraged. A Post Everlasting Memorial service, ending with a rifle salute and playing of TAPS, was held at the beginning of the November meeting to honor and remember the deceased Post members who have transferred to Post Everlasting during the past 12 months.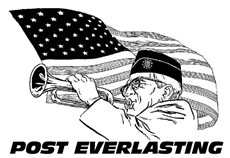 The 16 members are:
Norman Benecke               US Navy        World War II Era
Duane Clatanoff                 US Army       World War II Era
Richard Cormier                 US Army        Korean War Era
John Duncan                       USAF             Vietnam War Era
Raymond Farrish                US Army         Korean War Era
Robert Hefner                      US Navy        Korean War Era
Peter King                             US Army       Vietnam War Era
Leroy Krumm                        USCG           Vietnam War Era
Anna LePere                         US Navy       World War II Era
Francis Ohler                        US Navy       Vietnam War Era
Tom Olson                            US Army       Vietnam War Era
Cyrus Potts                          USCG            Vietnam War Era
Robert Schaeffer                US Navy        Korean War Era
Brice Springer                      US Army       World War II Era
Truman Unkle                      US Army       World War II Era
Aubrey Walton                      US Navy       Vietnam War Era
Riders Chapter 132 Membership Meeting. Tuesday Dec 1, 6:00pm-7:00pm. Members of the American Legion Riders are members of the American Legion, Sons of the American Legion and of the Auxiliary, all who are motorcycle riding enthusiasts. Please contact Chapter president Jeff Fawks 661-802-2596 jeff_fawks@yahoo.com for location address.
Dates and activities to remember:
December 1: Civil Air Patrol (USAF Auxiliary) Birthday. The Civil Air patrol (CAP) is a congressionally chartered, federally supported non-profit corporation that serves as the official civilian auxiliary of the USAF.
December 7: Pearl Harbor Day
December 13: National Guard's 384th Birthday. Always ready, always there, since 1636.
December 19: National Wreaths Across America Remembrance Day (Virtual). Remember and Honor Veterans – one wreath at a time. Wreaths Across America, is a non-profit 501(c) 3 organization with a mission to Remember and Honor those who have served our nation in uniform. Wreaths Across America hopes that one day every veteran's interment site will be adorned with a Remembrance Wreath. Last year 2.2 million wreaths were placed at 2,158 locations by more than 2 million volunteers. During this year's National Remembrance Day, December 19, most cemetery memorial services will be virtual with wreath placing by a limited number of members of local veterans organizations. If you would like to order a beautiful $15 handmade Remembrance Wreath in honor of or in memory of someone, please submit the attached form by Nov 30. If paying by check, make payable to Wreaths Across America and mail, along with the completed form, to the Company's Maine address on the form. The Oro Valley Auxiliary's assigned information, location and funding group ID are already filled out on the form. You can pay by credit card by calling 877-385-9504, the phone number on the form, but be sure to provide the Auxiliary's assigned location number and group ID listed on the form. Have questions, call auxiliary member Onita at 520-229-1064. Click for Attached order form.
Post and Auxiliary Activities:
Veterans Day Week: Legion tradition, pride and honor. Due to COVID-19 restrictions compliance, most of the traditional public events supported by Post 132 were cancelled by the sponsoring entity. The Post's Color Guard did, however, perform at four closed venues, three of them in the morning on Veterans Day. A well deserved thank you to the following members of the Post's color guard who proudly represented our Post: Ray Baldwin, Jim Barnhart, Leon Donahue, Bob Franke, Laurnene Fry, Rick Gonzales, John Madaloni, Jim Martens, Gene Wickey.
Calendar of Events: Check out the calendar of events on the Post's website. The calendar includes activities and events pertaining to the Post and its Family Member entities. www.ovamericanlegion132.com
Causes recently supported by the Post:  Financial donation to the family of a Tohono O'odham Nation Police Officer killed in the line of duty; financial donation to Casa de los Ninos, a charity org providing care and assistance to local needy families; donation of pantry food items to the Tucson Fisher House which provides no-cost lodging for family members of veterans receiving care at the Tucson VA; financial donation and donation of comfort items to patients at the Tucson VA.
We continue to make a difference in the lives of veterans and service members in need. We have provided fuel and grocery store gift cards and school supplies to several Guard members struggling to provide for their families due to circumstances beyond their control. We contributed toward the TEP utility overdue amount on behalf of a female Army veteran who had recently lost her job and who had family issues causing unexpected out-of-pocket costs. Requests for assistance usually originate with a local agency or organization and are thoroughly vetted by the agency or group before contacting us. Post and Auxiliary Unit 132 are the "go-to" veterans support organizations in the Tucson area. 
Western Army National Guard Aviation Training Site's (WAATS) thank you: Post and Auxiliary Unit 132 recently were recognized for the support provided to the Training Battalion. "We cannot thank you enough for your selfless contribution, which has truly made a difference."  Signed: LTC Sawyer, Commander and CSM Eldredge, Command Sergeant Major.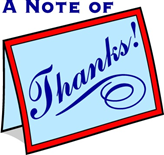 Off to a great start for the 2021 membership year: We currently have 383 members who have renewed against our assigned goal of 483 for 79.2% Please consider renewing now. Your 2020 membership is valid through December 31, but each Legion Post is expected to meet a series of membership benchmark reporting dates ending at 100% of goal by Dec 31. Renewing online is a convenient and easy alternative to mailing a check. Go to www.legion.org/renew. You will need to enter your membership number. Contact me if you do not know your membership number, Steve Didio stevedidio@comcast.net or 520-219-9997. If you are mailing a check, make payable to American Legion OV Post 132, and mail to P.O. Box 69665, Oro Valley, AZ 85737. 
Support local businesses during the current health crisis
Restaurants and lodging facilities have been severely impacted. The following local restaurants and hotels have supported our Post's fundraisers over the years. Let's support them now (carryout with limited in restaurant seating now available):
Rules for saluting the American flag: During the ceremony of hoisting or lowering the flag or when the flag is passing in a parade or in review, all persons present in uniform should render the military salute. Members of the Armed Forces and veterans who are present but not in uniform may also render the military salute (rule change). All other persons present should face the flag and stand at attention with their right hand over the heart. All such conduct toward the flag in a moving column should be rendered at the moment the flag passes.
VA processes Blue Water claims:  VA has processed 34,000 of the 69,570 Blue Water claims received since the first of the year. More than 71% have been granted.
Wishing everyone a Happy Thanksgiving.
Protect yourself. Protect your family. Protect your community. Get a flu shot today.
Wishing everyone a Happy Thanksgiving.
Contact Info: Facebook: Please like, follow and share with others to help spread the word about our Post and award winning programs.
www.facebook.com/ovamericanlegionPost132
Post Website: www.ovamericanlegion132.com
Post Mailing address: Oro Valley Post 132, PO Box 69665, Oro Valley, AZ 85737
Post 132 commander – Wayne Larroque (520) 301-5303,  xlcajun@gmail.com
SAL Squadron 132 email address – ovsquadron132@gmail.com
SAL Squadron 132 commander – Ed Davis, (520) 229-1064, egdavis@att.net
Riders Chapter 132 president – Jeff Fawks (661) 802-2596 jeff_fawks@yahoo.com  
Post Service Officer: Jim Martens (503) 939-1570 / jamesmartens46@gmail.com
Auxiliary Unit president: Anne Stiles, ovunit132@gmail.com

Ed Davis, Past Commander/Newsletter Editor, 520-229-1064, egdavis@att.net