American Legion Oro Valley Post 132, Auxiliary and SAL activities and info relevant to veterans, May 21, 2021
From the editor: Greetings and best wishes to all. 
May 28, National Poppy Day: Honor the fallen and support the living. The red poppy is a nationally recognized symbol of sacrifice worn by Americans since WWI to honor those who served and died for our country in all wars. In the battlefields of Belgium and elsewhere during World War I, poppies grew wild amid the ravages of war. Wear a red poppy to honor and remember.
May 30 and 31, Get your Remembrance Poppy: Members of The American Legion Auxiliary have been distributing the remembrance poppy to the public for more than one hundred years. That tradition continues as members of our very own Auxiliary Unit faithfully distribute poppies throughout the local community. The poppy is a source of financial and therapeutic benefit to the hospitalized and disabled veterans who construct them by hand, as well as benefiting thousands of other veterans and their families by the, appreciated but not required, donations. Many of our members wear a remembrance poppy during the Memorial Day weekend. If you are so inclined, please consider making a donation to the Oro Valley Unit's poppy fund. All proceeds are for the care and assistance of local veterans in need. The Unit members will distribute Poppies Sunday, May 30 and Monday, Memorial Day, May 31h, 9 am to 3 pm each day at the two Fry's Food Stores in Oro Valley. Store locations: 10661 N. Oracle Rd. (Oracle and 1st Ave) and 10450 N. La Canada Dr. Stop by, say hello and get your poppy. Donations to The American Legion Auxiliary Unit 132 are tax deductible. For additional information: ovunit132@gmail.com, http://www.ovunit132.info,  or contact Ms.Onita Davis at 520-229-1064. If you wish to mail a donation, make check payable to ALA OV Unit 132, and mail to ALA OV Unit 132, PO Box 69246, Oro Valley AZ, 85737. On memo line enter "Poppy Fund". The presence of Post members has proven to make a huge difference in the way in which the public responds so if you are interested in volunteering a little of your time to help the Auxiliary members, please sign up at https://doodle.com/poll/npa57kpydwzh2t9d?utm_source=poll&utm_medium=link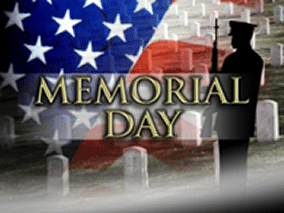 What to remember about Memorial Day: 1.) At 3 p.m. local time, take a moment to observe the National Moment of Remembrance. For just one full minute, Americans everywhere should pause to remember all the men and women who died in service to our country. 2.) Memorial Day is about honoring the fallen men and women who died in service to their country, unlike Veterans Day, which is the occasion to honor the deceased and the living.
May 30 (Sunday), Annual National Memorial Day Concert 8pm ET on PBS. Featuring a tribute to our American heroes. Hosted by Tony Award-winner Joe Mantegna and Emmy Award-winning actor Gary Sinise. www.pbs.org/national-memorial-day-concert  This is not a live performance. The special pre-taped 90-minute presentation of the 32nd annual concert honors men and women in uniform, their families at home and all those who have given their lives for the country.
Special segments:
Vietnam Nurses Tribute
70th Anniversary of the Korean War Tribute
20th Anniversary of 9/11 and Gold Star Families Tribute
Other appearances: America's national night of remembrance features: Army Veteran Colin L. Powell; singers Gladys Knight, Vince Gill, Sara Bareilles, Alan Jackson, Denyce Graves and The Four Tops; actor Brian d'Arcy James; the National Symphony Orchestra under the direction of top pops conductor Jack Everly; a new special edition of annual audience favorite Salute to Services with the Joint Chiefs of Staff from the Pentagon; and a special message from Gen. Mark A. Milley, Chairman of the Joint Chiefs of Staff. Country music star and Grammy-nominee Mickey Guyton will open the show with a special performance of the national anthem.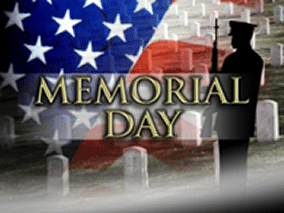 Memorial Day events at local cemeteries: There are no Memorial Day events at either Evergreen Cemetery Tucson or the State Veterans Memorial Cemetery at Marana
Contact Info: Facebook: Please like, follow and share with others to help spread the word about our Post and award winning programs.
www.facebook.com/ovamericanlegionPost132
Post Website: www.ovamericanlegion132.com
Post Mailing address: Oro Valley Post 132, PO Box 69665, Oro Valley, AZ 85737
Post 132 commander – Wayne Larroque (520) 301-5303,  xlcajun@gmail.com
SAL Squadron 132 email address – ovsquadron132@gmail.com
SAL Squadron 132 commander – Ed Davis, (520) 229-1064, egdavis@att.net
Riders Chapter 132 president – Jeff Fawks (661) 802-2596 jeff_fawks@yahoo.com  
Post Service Officer: Jim Martens (503) 939-1570 / jamesmartens46@gmail.com
Auxiliary Unit president: Anne Stiles, ovunit132@gmail.com

Ed Davis, Past Commander/Newsletter Editor, 520-229-1064, egdavis@att.net