Oro Valley Post 132  Newsletter,  October 21, 2023.
Oro Valley Post 132 and Family activities/notices and information.
Post and Auxiliary membership meetings:
Post and Auxiliary membership meetings: Thursday, November 16, 6:30 pm. **Special Service. We will have a Post Everlasting Memorial Service for the 22 Post members who have passed onto Post Everlasting since November 2022. More information in the next newsletter..
Sons of the American Legion Squadron 132 membership meeting:
Details in next newsletter.
Riders Chapter 132 membership meeting:
Wednesday, Nov 1, 6:00 pm at Elks Lodge #385, 1800 N. Oracle Rd. Meetings are on the first Wednesday of the month at 6:00 pm. Riders Chapter 132 Director – Jeff Fawks, email jeff_fawks@yahoo.com  or call 661-802-2596.
Upcoming Dates and events to remember:
October 28 National First Responders Day:
The day recognizes the heroic men and women who make it their business to take immediate action in emergency situations and disasters.
October 28, the 35th annual Nam to Sand Jam:
Event hours, 10 am to 7:30 pm. Rillito Downs Horse Track, 4502 N. 1st Ave., Tucson. Nam to Sand Jam is a community salute to ALL Veterans, military and their families. This event is free and is for all ages. Several local bands donate their time and talents to this worthwhile event. Come out for food, drinks, music, veteran resources, military displays and trick or treating.  Visit www.NamJamTucson.org.
October 28, Missing in America Project (MIAP):
The mission of MIAP is to locate, identify and inter the unclaimed remains of American veterans. At 8 am, a brief memorial service followed by the transfer of the urns to a hearse will take place at the Marana Mortuary Cemetery, 12146 West Barnett Rd., Marana. The service, consisting of full military honors, will take place at 10 am at the AZ State Veterans Memorial Cemetery, 15950 N. Luckett Rd. in Marana. On this day, 20 veterans will be interred. Set aside some time to attend the service and to honor and remember these once forgotten heroes. The public is encouraged to attend. Post 132 MIAP POC: Rick Gonzales, call 520-400-2613 or email rickygonzo494@gmail.com.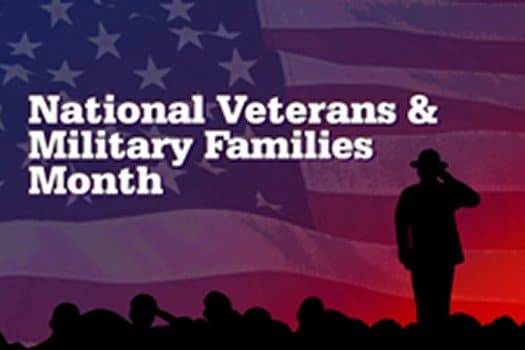 Month of November:
National Veterans and Military Families Month was established in 1996 by the Armed Services YMCA. Each year since, the President signs a proclamation declaring November National Veterans & Military Families Month recognizing the daily sacrifices made by active duty, Guard, and Reserve military families.
November 7, voting for several local and school districts taking place:
Voting by mail-in ballot only. Go to www.azcleanelections.gov for specifics.
Past Activities and Important Information:
October 19 Auxiliary Unit 132 membership meeting:
The four auxiliary unit's sponsored high school students who attended the June American Legion Arizona Auxiliary Girls State program were recognized and honored by the members of the Auxiliary Unit. The American Legion Auxiliary Girls State program is among the nation's most respected and selective educational programs of government instruction for U.S. high school students in their junior year. The four students are from three local high schools, Pusch Ridge Christian Academy, Mountain View, and Ironwood Ridge. At right is Melinda Nay, past Auxiliary Unit 132 president. Mary Couture, the Unit's Girl State program chair, has been instrumental in the success of this signature program. Arizona Girls State is held at the U of A.
Contact Info: 
Facebook: 
Please like, follow and share with others to help spread the word about our Post and its award winning programs. www.facebook.com/ovamericanlegionPost132.com.
Post Website: 
Post Mailing address:
Oro Valley Post 132, P.O. Box 69665, Oro Valley, AZ, 85737.
Post 132 commander:
Steve Didio, call 520-219-9997   or email stevedidio@comcast.net.
SAL Squadron 132 commander:
Ed Davis, call 520-229-1064 or email egdavis@att.net 
Riders Chapter 132 Director: 
Jeff Fawks, call 520-245-8521 or email DirectorALR132@gmail.com.
Service Officer:
Jeri Harwood call 208-351-9945 or email jjakita@aol.com.
Auxiliary Unit president:
Lori Oehlert,  phone 920-319-6700 or email 15oehlert@gmail.com 

Past 
Commander/Newsletter Editor:
Ed Davis, call 520-229-1064 or email egdavis@att.net