FEBRUARY / MARCH 2020

Oro Valley Post/Auxiliary Unit/SAL/Riders 132 activities and info relevant to veterans 
Post and Auxiliary Meeting: NOTE: Due to the spread of the COVID-19 virus, the March 19 Post and Unit meetings have been canceled. Meetings are 3rd Thursday of the month, 6:30pm. Auxiliary mbrs meet in a separate room, same time, same location. 
Sons of the American Legion (SAL) Squadron 132 membership meeting: NOTE: Due to the spread of the COVID-19 virus, the March 21 Squadron meeting had been canceled. Membership in the SAL is open to male descendants, of any age, of a parent or grandparent who served in the U.S. military during a period of American Legion eligibility and who is a member of the American Legion or who meets the service requirements but is deceased..
Riders Chapter 132 Membership Meeting: Thursday, MARCH 5, 6:00 – 7:00 pm at the Golder Ranch Fire Station, 355 E. Linda Vista Rd. (just west of Oracle Rd), Oro Valley).Riders are members of the American Legion, Sons of the American Legion and of the Auxiliary Unit, and who are motorcycle riding enthusiasts.
Dates and activities to remember:
March 10-13: Volunteers Needed for Tucson Veterans Serving Veterans Stand Down for Homeless and At-Risk veterans and their families: March 10 is set-up day, March 11 is the Resource Fair (more than 80 local assistance/service providers), March 12 is the Career Fair (more than 30 local employers), March 13 is final tear down. Location: Grand Luxe Hotel, 1365 W Grant Rd., Tucson, 85745. Purpose of Stand Down is to provide a safe environment where the veterans have access to services such as medical care, employment opportunities, housing, legal services, counseling, meals, clothing and care for their pets. Volunteers needed 3/10 for setup, 3/11 and 3/12 during the event and 3/13 for "tear down" (you do not have to be a member of the Oro Valley Post or Auxiliary to volunteer).                                                                                                Stand Down Signup at https://www.signupgenius.com/go/805094CAEAA2FA0FB6-2020 or contact Deborah Martinez-Garibay at 520-241-9595.
**Post 132 is collecting new socks, underwear and hygiene items and new and gently used casual clothes for the veterans. Bring your bagged or boxed clothing donations to Splendido at 13500 N Rancho Vistoso Blvd for pickup Monday, March 9 at 9am.

March 28, Saturday: Post 132 "Adopt-A-Road" clean-up: 0900 hrs. It's that time again. Meet in parking lot of St. Marks R.C. Church, 2727 W Tangerine Rd in Oro Valley. Please provide name and phone number to POC Larry McNamee 262-251-2156 ljmcnamee@gmail.com Help pick up trash along a stretch of Tangerine while enjoying the company of fellow Post members.

April 5 Post annual picnic: NOTE: Due to the spread of the COVID-19 virus, the Post executive board had voted to cancel the annual picnic scheduled for April 5th
Activities/Information:
Feb 6: Post 132 sponsored American Legion Oratorical Scholarship program contest: A US Constitution knowledge based oratorical contest. The contest was held at BASIS School in Oro Valley with seven contestants competing. The top three contestants advanced to the District 2 competition which occurred February 15. The top three contestants, all sponsored by Post 132, advanced to the Area A competition to be held February 22.  The top two contestants at Area A will then advance to the state competition. Post 132 has sponsored three of the last five Dept of AZ delegates sent to the national competition.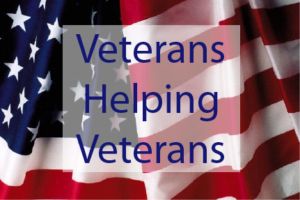 We continue to make a difference in the lives of veterans and service members in need. How are we helping? The following is a partial list: Paid for repair of vehicles preventing loss of employment for several veterans, provided fuel and grocery store gift cards, school supplies, paid utilities preventing loss of electricity, covered rent deposit for a blind vet, rent assistance for seriously injured combat veteran, bus tickets for homeless veterans to travel to VA for services, two nights in a motel for families of two homeless veterans prior to placement in housing, paid for vehicle repairs allowing a female veteran, a single mom with children, to accept an offer of employment. Grocery store gift cards were provided to several Guard members struggling to provide for their families. "Your kindness reminded us of how blessed we really are. Thank you to the members of Post 132".  Requests for assistance usually originate with a local agency or organization, and are thoroughly vetted by the agency or group before contacting us. Post and Auxiliary Unit 132 are the "go-to" veterans support organizations in the Tucson area.
By the Numbers:  Year 2019: The American Legion donated over $19M to VA and Children's hospitals, Legion Emergency Fund, troop support, community service projects, Legion Endowment fund and others. Contributed over $12M to American Legion youth programs and members volunteered over 5.5M hours in support of American Legion community, youth and veterans and troop support programs.
DoD releases Agent Orange storage and test sites outside of Vietnam: Agent Orange and other herbicides used in Vietnam were tested or stored elsewhere, including some military bases in the United States. List of locations outside of Vietnam where tactical herbicides were used, tested or stored. The updated list includes Agents Orange, Pink, Green, Purple, Blue and White and other chemicals and will be updated as verifiable information becomes available. Veterans who were exposed to Agent Orange or other herbicides during service may be eligible for a variety of VA benefits, including an Agent Orange Registry health exam, health care and disability compensation for diseases associated with exposure. Their dependents and survivors also may be eligible for benefits.
Officials consider limiting burials at Arlington: Officials are moving to limit the number of individuals eligible for burial at Arlington National Cemetery restricting below-ground sites to combat veterans, battle casualties and a small pool of notable dignitaries. Under the proposal, which still needs to be finalized through a public rulemaking process, some other veterans will still be eligible for storage of cremated remains in above-ground structures. The move by the Army, which administers the cemetery, is part of an ongoing effort to extend how long the cemetery can be used for America's service members.  The 154-year-old cemetery, originally established as an overflow site for mounting Civil War casualties, has become one of the most hallowed military sites in America. Only about 100,000 burial sites are left at the cemetery. Expansion plans are expected to keep burials on pace into the 2040s, but not much beyond that. Under the latest proposal, 1,000 gravesites would be set aside for current and future Medal of Honor recipients. In addition to them, below-ground burials would be restricted to these other military groups:
— Troops killed in action, to include repatriated remains
— Purple Heart recipients
— Award recipients of the Silver Star or a higher honor
— Combat-related service deaths "while conducting uniquely military activities"
— Former prisoners of war
— Veterans with combat service who "made significant contributions to the nation's security" in other government posts
— Former presidents and vice presidents of the United States
Spouses of eligible individuals would also be allowed burial at their loved-ones plots.
Above-ground interments of ashes will be open to any veterans from World War II, military retirees, veterans who served in combat and spent at least two years in the ranks, and veterans without any combat service who "made significant contributions to the nation's security" in other government posts.
National Cemetery Administration – Nationwide Gravesite Locator: www.gravelocator.cem.va.gov/ This does not include Arlington Cemetery.
VA Releases Free Mobile App to Streamline Health Care Access. VA Launchpad for Veterans is a new mobile app that simplifies and organizes several existing tools and resources into one convenient location. The new app arranges all of VA's previous apps into five categories for Veterans: health management, health care team communication, vital health information sharing, mental health improvement, and quality of life improvement.
VA extends benefits to offshore Blue Water Navy (BWN): January 1, 2020, the VA begins deciding Blue Water Navy Vietnam Veterans Act of 2019 claims, extending the presumption of herbicide exposure to Veterans who served in the offshore of Vietnam. This effects BWN Veterans who served offshore of Vietnam between Jan 6, 1962 and May 7, 1975, as well as Veterans who served in in the Korean Demilitarized Zone (DMZ) between Jan 1, 1967 and Aug 31, 1971. These Veterans can apply for disability compensation and other benefits if they have since developed one of the fourteen conditions that are presumed to be related to the exposure to herbicides. The specific conditions can be found by searching Agent Orange on www.va.gov.
VA shares electronic health records: As of Jan 2020, you are no longer required to provide written authorization for the VA to release your electronic VA health information to a participating community care provider. The VA will automatically share the health information using the Veterans Health Information Exchange. No action required unless you do not want the auto sharing. You must submit VA Form 10-10164 to "opt out" of the auto sharing. You can submit the opt out form any time. There is no deadline. Form 10-10164  https://www.va.gov/VLER/docs/1010164fill.pdf
Veterans health Library: Gives Veterans access to health info to help them make informed decisions about their care. Go to veteranshealthlibrary.va.gov  It can be also accessed on MyHealtheVet where Veterans use secure messaging to communicate with their VA providers and order their prescriptions for home delivery.
VA Releases Welcome Kit: https://www.va.gov/welcome-kit/  
Included in the kit:
For Veterans
Apply for VA health care (PDF)
Get started with mental health services (PDF)
Apply for a disability rating (PDF)
Apply for education benefits (PDF)
For family members
Get started with caregiver benefits (PDF)
Apply for survivor benefits (PDF)
VA Releases the Survivors Quick Start Guide: www.va.gov/survivor-quick-start-guide.pdf The guide provides Veterans' family members and caregivers a reference guide for what to do following the veteran's death.
Contact Info: Facebook: Please like, follow and share with others to help spread the word about our Post and award winning programs. www.facebook.com/ovamericanlegionPost132
Website: www.ovamericanlegion132.com
Post Mailing address: Oro Valley Post 132, PO Box 69665, Oro Valley, AZ 85737
Riders Chapter 132 Facebook page: www.facebook.com/ALRChapter132/
Post 132 commander – Dan McGregor 425-681-3962 dash5417@msn.com
SAL Squadron 132 commander – Ed Davis 520-229-1064 egdavis@att.net
Riders Chapter 132 president – Jeff Fawks 661-802-2596 jeff_fawks@yahoo.com  
Post Service Officer: Jim Martens 503-939-1570 / jamesmartens46@gmail.com
Auxiliary Unit president: Rosie Gonzales 520-400-0224 ovunit132@gmail.com

Ed Davis, Past Commander/Newsletter Editor, 520-229-1064, egdavis@att.net